Free in-home consultations

Measure, Consultation & Installation @ Online Prices
Whether you're looking to protect your home or just keeping an eye out for inspiration. Living Shutters & Blinds is your one-stop shop for all your needs.
Melbourne's Best Plantation Window Shutters
Plantation shutters are elegant, highly practical and offer a classic window furnishing option. They help insulate your home by aiding in keeping energy costs in check, are easy to maintain and to operate while offering classic 'plantation-style great designs from outside and inside.
Offering an extensive range of painted and stained colour options our Basswood Plantation Shutters provide a timeless elegance giving your home or business functionality, privacy and light control while creating an inviting ambience.
One of the greatest advantages of shutters is their insulation properties. Once they are fully closed they form an insulation gap between the shutter and the window or door. This means that warmth cannot be able to enter your home as easily in summer or stay out during winter, making your home more comfortable and stable while aiding in reducing the energy cost.
Living Shutters & Blinds plantation shutters are constructed using the finest PVC materials that are engineered to guarantee maximum durability and security. This is especially important for humid areas such as bathrooms and kitchens where the water-resistant features of our shutter materials are very beneficial.
Our PVC Shutters offer a modern and timeless design that can be incorporated into any décor. Our PVC shutters are constructed of sturdy PVC with an aluminium core to provide security. They're low maintenance and allergy-free, which allows for an excellent control of airflow and light. PVC shutters also provide privacy and are an excellent insulation that can aid in cutting down on energy bills. PVC shutters are great for humid areas like kitchens and bathrooms as they are easy to clean and maintained.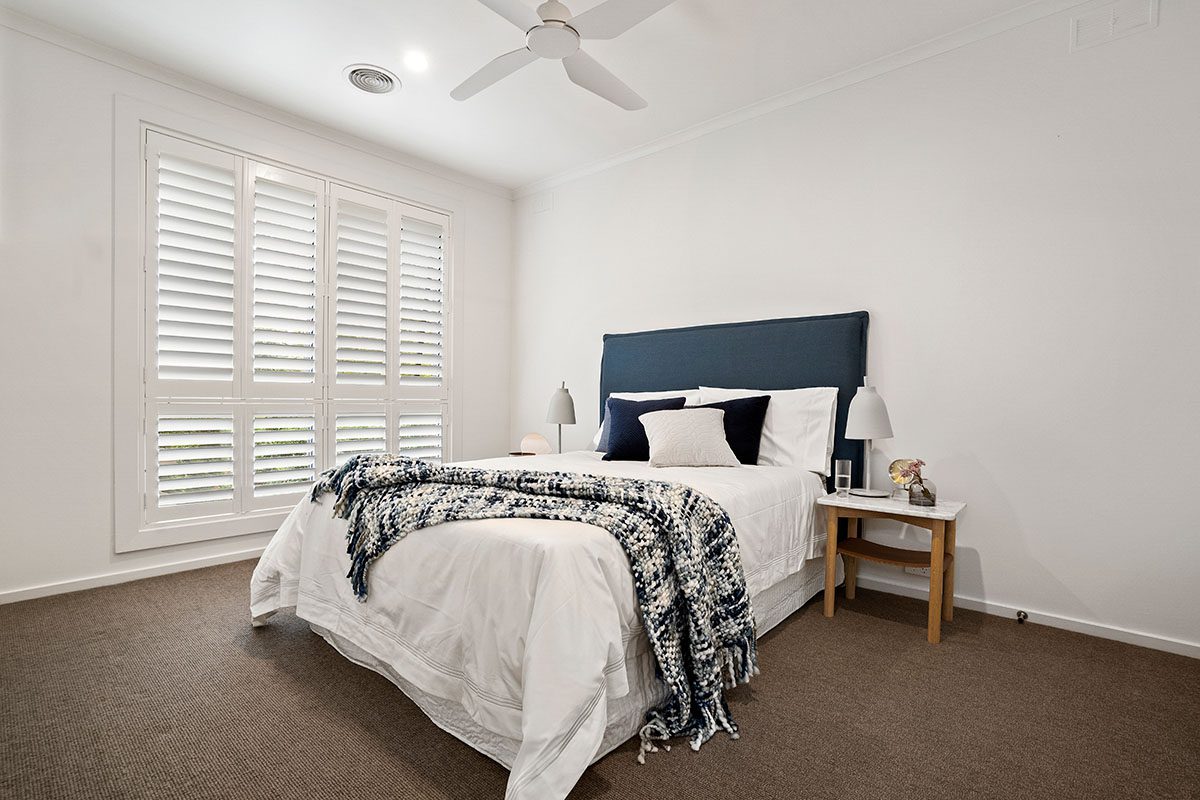 Plantation Shutters FAQ's
In summary, yes. In saying this, although our PVC Shutters are good on damper areas and are moisture resistant it is worth keeping in mind when considering if plantation shutters are the right fit for you that they aren't entirely waterproof. Therefore, consistent exposure to moisture such as a running shower can overtime can degrade the shutters. If you remain uncertain whether plantation shutters are the right fit for your property, give our friendly team a call today to discuss or organise an on-site inspection to discuss your options.